Blue Ridge Injury Law
Insurance companies don't want to pay you. They are not on your side. You deserve experience and support to get you and your family the justice you deserve.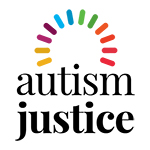 We represent people, not numbers
When you call us about your case, we will listen. You can call our office, or you can call David's personal cell number. We will make sure your case gets the attention it deserves.
Let me fight for you
No one accepts responsibility for anything these days. You're entitled to better treatment than that. If you call us, we will fight to get you the justice you deserve.
We look at the law differently
We don't file frivolous cases. We will review your case and give you our honest opinion regarding your case. If we think you have a case, we're not afraid to take it to a jury if necessary.
More Than Dollars
If you were seriously injured or if a member of your family was killed, then getting to a new normal is more than dollars. We will put together a team to help you protect your recovery by negotiating liens, establishing special needs trusts, probate and more.
The right team for your rights
You need a team that looks out for you. That's what we're here to do.